RHEEM IMPROVES MOBILE SUPPORT WITH LATEST RELEASE OF THE RHEEM AND RUUD APPS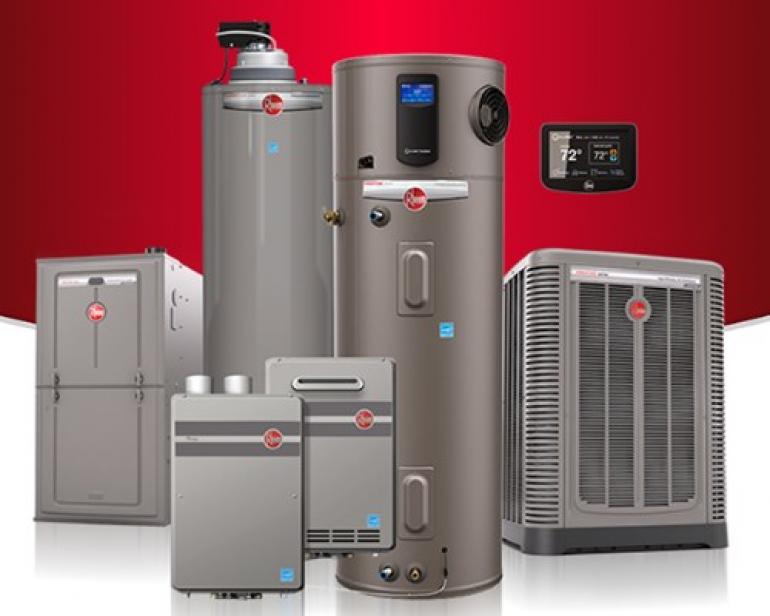 rheem.com
Release Includes a new Barcode Scanner, new Home Screen, and a Visual Product Browser with the Latest Residential and Commercial Products
ATLANTA, - Rheem® is releasing new and improved versions of its 2016 Rheem and Ruud apps. Optimized for more intuitive navigation, faster product search, and instant access to unit-specific information, the apps will be available for download on the Apple App Store and on Google Play this month.
Developed for Android and iOS tablets and mobile phones, the latest Rheem and Ruud apps offer a more dynamic experience for contractors who need quick, convenient access to product information and real-time support on the job or in the office. The redesigned product browser features visual, icon-based navigation to help contractors and plumbers quickly get information on equipment. A new barcode and QR code scanner provides quick access to product features, specs and technical information, as well as warranty status and certificates.
Importantly, the app is a robust service tool, giving contractors real-time access to fault diagnostic guides, installation and service manuals, sizing tools, product cross-reference, as well as to product support and troubleshooting videos.
Users can also opt-in to notifications from Rheem and receive real-time announcements on product launches and updates, app tutorials, training opportunities, and more. Fully integrated with the curriculum at Rheem's new Innovation Learning Centers, contractors can view and register for classes directly in the app.
"We gathered feedback from hundreds of contractors, plumbers and service techs to help us better understand how they use the app in the field and on the job, and to learn what new features are important to them so we could make the apps easier to use and the most relevant tools are right at their fingertips," said Craig Jones, mobile apps development manager, Rheem. "Each new feature was carefully designed and tested to help contractors speed up service visits and prevent repeat visits, reduce install times, and to improve the sales process for both contractors and homeowners."
For more information about Rheem and Ruud mobile apps, visit www.rheem.com/mobile or www.ruud.com/mobile.