SAVE VTR 700 - new in SAVE range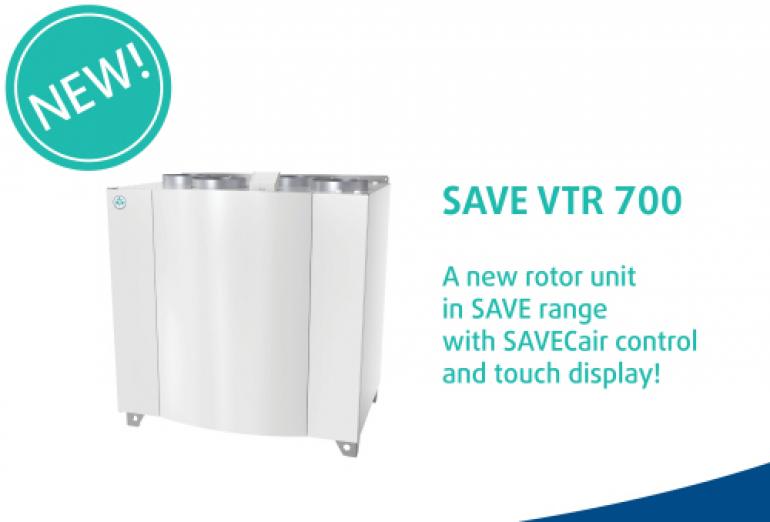 A new rotor unit in SAVE range with SAVECair control and touch display!
We present a new ventilation unit in SAVE range - SAVE VTR 700.
It is a top connected unit with high efficiency step less rotary heat exchanger designed for installation on the floor in premises with a ventilated area of up to approx. 550 m2. Energy efficiency class A+ is available together with external demand control accessory. VTR 700 are white painted, double skinned, fully insulated and comes with SAVECair control panel with complete control functionality. The unit accurately controls the speed of the heat exchanger after the need of heat/ cooling recovery using the step less rotor motor.
The option for connecting one or more external control panels is available as well as access over internet with the internet access module (IAM) or Modbus via RS-485. The new touch display makes it easy to install and use all unit functions.
Main features:
High energy-efficient step less rotating heat exchanger with EC - technology on fans and rotor motor
Demand ventilation control is standard with the built in humidity sensor
Built in electrical re-heater / water heater is available as accessory
SAVECair control with touch display and start-up wizard for easy commissioning
Connection board for easy access
Modbus communication RS-485 as standard
Internet access module as accessory