Smartcool Announces Valor Energia, A New Brazilian Distributor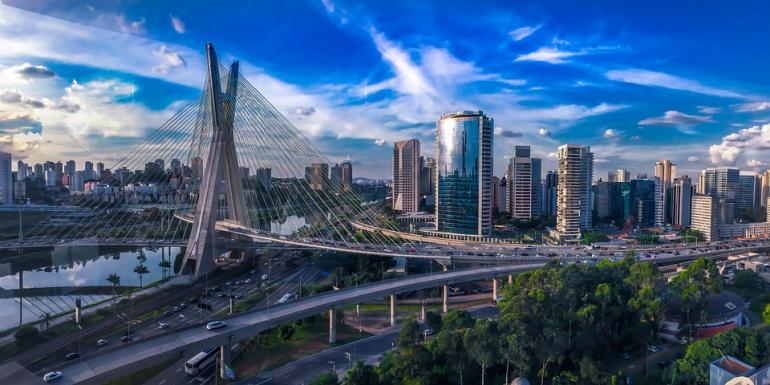 Vancouver, B.C. November 21, 2017, Steven Martin, Smartcool's Executive VP EMEA, Smartcool Systems Inc. (TSXV: SSC OTC: SSCFF) is pleased to announce the addition of a new distributor for its Energy Efficiency products in Brazil. Located in São Paulo, Valor Energia has successfully developed and managed several major alternative green power projects. From Wind Farms to Solar installations and Hydroelectric projects, Valor Energia, has developed many projects in the energy sector and are now going to be applying their skills to energy efficiency projects.
Ted Konyi, CEO, Smartcool Systems commented "Brazil represents a tremendous market opportunity for Smartcool. Given the high electricity rates, high ambient temperatures, and the very large concentrated population, this is a perfect combination for generating significant economic and ecological returns for customers. Valor Energia has the team required to be successful with Smartcool technology and we look forward to a successful partnership."
Armindo Bredariol Jr., Managing Director, Valor Energia added "we have been searching for the best Energy Efficiency technologies to provide to our existing customer base and believe we will be very successful with the Smartcool products. First installations will be commenced within the next month with some multi location customers. With successful reference cases, our sales team will be able to rapidly expand the installed base. Brazil's population of over 200 million means that there are large refrigeration requirements and with average ambient temperatures of 24C, much air conditioning. Both of these suggest a very large market opportunity. We are looking forward to working with Smartcool to develop this market."
About Valor Energia
Valor Energia is specialized in project management and consulting services for one of the sectors that requires much expertise: Energy. Our work is based on ethical principles, respect for customers, the environment and society. We have a multidisciplinary team. Our professionals have over 20 years of energy trading experience, project development and implementation.
About Smartcool
Smartcool Systems Inc. (TSX-V: SSC OTC: SSCFF) provides cutting edge energy efficient and energy cost reduction solutions for businesses around the world. The ECO3 and ESM are Smartcool's unique retrofit technologies that reduce the energy consumption of compressors in air conditioning, refrigeration and heat pump systems by up to 40%, giving customers a return on investment in as little as 12 months.
For further information
www.smartcool.net | www.smartcooleco3.com | EMAIL info@smartcool.net
Investor Inquiries
Mike Kordysz,
Vice President, Investor Relations
TEL +1 604 904 8632 | EMAIL mike.kordysz@smartcool.net
Disclaimer for Forward-Looking Information
Certain statements in this release are forward-looking statements. Forward-looking statements consist of statements that are not purely historical, including any statements regarding beliefs, plans, expectations or intentions regarding the future. Such statements are subject to risks and uncertainties that may cause actual results, performance or developments to differ materially from those contained in the statements. No assurance can be given that any of the events anticipated by the forward-looking statements will occur or, if they do occur, what benefits the Company will obtain from them. Forward looking statements in this release include those concerning the size and timing of the Offering and the proposed use of proceeds. These forward-looking statements reflect management's current views and are based on certain expectations, estimates and assumptions which may prove to be incorrect. A number of risks and uncertainties could cause our actual results to differ materially from those expressed or implied by the forward-looking statements, as well as other factors beyond the Company's control. These forward-looking statements are made as of the date of this news release.