Talking the State of Commercial Refrigeration With ACHR News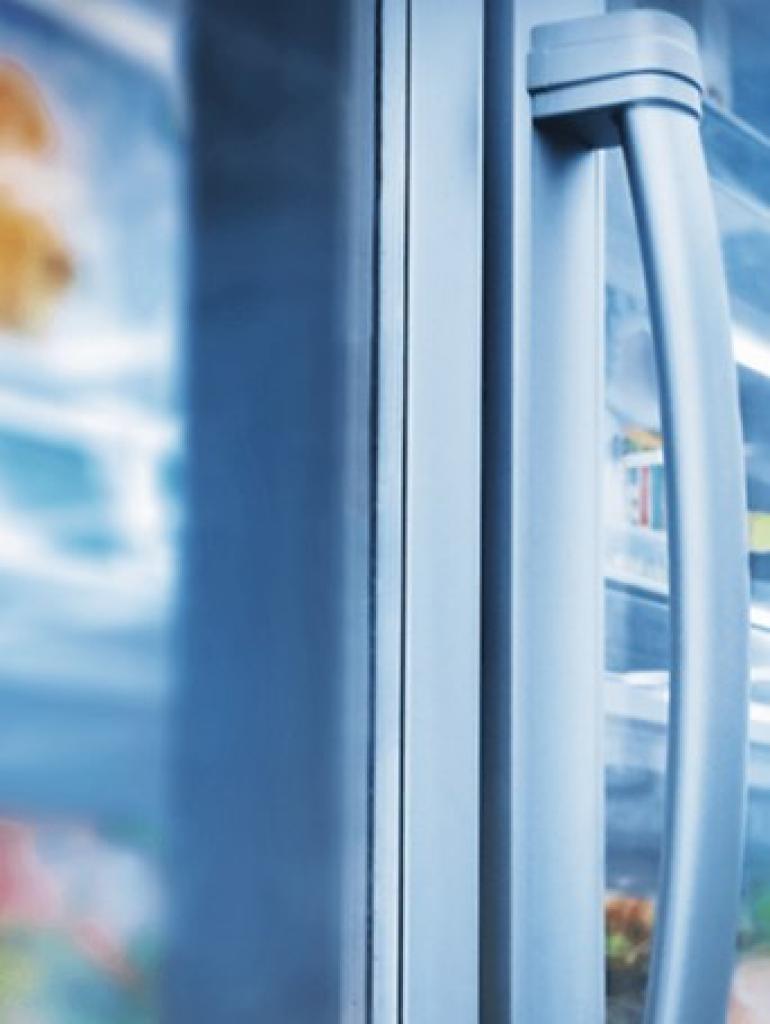 emerson.com
This blog summarizes a discussion I had as a guest on The NEWSMakers podcast, which is produced by ACHR News. Click here to listen to the podcast in its entirety. I recently sat down with the staff of The NEWS to record an episode of The NEWSMakers podcast, where we discussed the state of commercial refrigeration and its role within the larger food supply chain. Our conversation covered a wide range of topics, from regulations and changing consumer preferences to the Internet of Things (IoT) and cold chain temperature monitoring. What follows is a summary of that conversation.
Regulatory landscape
The impacts of federal and state regulations continue to be felt. While recent rulings have vacated some of the Environmental Protection Agency's (EPA) previous refrigerant regulations, California is not only maintaining those guidelines, it's introducing additional mandates for more stringent requirements when dealing with hydrofluorocarbon (HFC) refrigerant use, charge limits and leak detection. Department of Energy (DOE) energy-efficiency regulations remain in effect and are driven by equipment class and size; it's important for manufacturers and end users to understand how these energy targets impact their specific applications. In addition, there are standards to ensure the safe operation of equipment and preserve food safety.
Changing consumer demands
The market has changed dramatically in recent years, primarily driven by shifting consumer preferences. Some examples include: convenience stores evolving to provide higher-quality, fresh food items; fast-casual restaurants offering home delivery; and grocery stores adding Click and Collect, online shopping options. These business models are placing new pressures on retailers to consistently provide the highest-quality products. If a consumer has a bad experience, then word of mouth quickly spreads, which may damage the offending store's reputation.
IoT impacts
The prevalence of electronic controls and equipment connectivity via IoT is influencing the entire HVACR industry. In commercial refrigeration, controls are being developed and utilized to meet regulations and ensure product safety and quality. Cold chain technology is now available to monitor and track the condition of food in real time — from the farm to the storage facility to its retail destination — to determine if correct temperatures are maintained. This connectivity helps businesses make real-time decisions. If they see temperatures drifting out of preferred ranges, they can divert shipments to the nearest retail location or recall them altogether.
The abilities to monitor equipment and see its performance at any given time are also impacting maintenance procedures. With modern controls, it's now possible to monitor system health and detect trends well in advance of a potential failure. This allows end users to better schedule their maintenance activities and prevent equipment failures — especially ahead of peak sales opportunities, such as holiday weekends or new product introductions or menu items.
Security concerns
Anytime you're creating an unsecured internet pathway to sensitive information, there's always a concern. But there are options to avoid these challenges. One simple solution is built-in cellular modems on equipment, allowing each piece to act independently from the system containing information. It's also important to understand that different applications may require different solutions, depending on which services are available in a particular location. We recommend consulting with a network security professional within your region to develop a program that best suits your individual needs.
Emerson's response to cold chain challenges
Emerson is looking at the cold chain from a holistic perspective — from the time food leaves the farm to when it hits the fork — and we've reorganized our entire organization to support the various affected stakeholders. Through strategic acquisitions and the continued development of new technologies, we can monitor and preserve food quality along every step of food's journey. We're making IoT-enabled, smart equipment to allow customers to diagnose the health of equipment and see its historic and real-time performances. And, we have comprehensive services that provide enterprise-wide monitoring of mission-critical systems across a network of stores, prioritizing alarms and fixing potential issues before they become problems.