Tecumseh Launches IntelliCOOL™ Technology Platform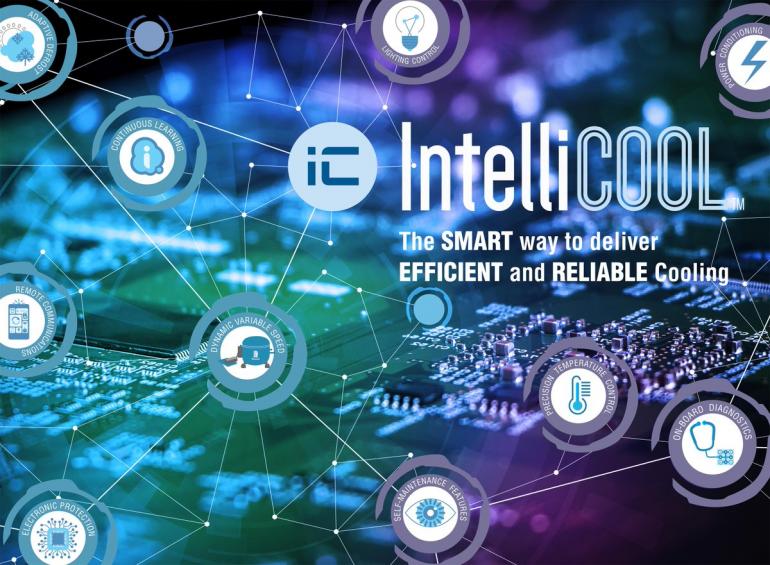 Tecumseh
Tecumseh's IntelliCOOL™ Technology Platform encompasses the latest product innovations and initiatives in variable capacity cooling, intelligent control, energy management and heat transfer to provide commercial refrigeration systems that are compact, quiet and deliver superior performance.
Innovative features such as electronic protection, on-board diagnostics, and remote communications provide technicians with the information needed to ensure refrigerated case(s) are operating at peak performance and with the highest level of reliability.
In line with Tecumseh's refrigerant position, IntelliCOOL supports hydrocarbon and A2L refrigerants, delivering systems that are Eco-friendly, safe, and meet current and future energy requirements.
The four main benefits of IntelliCOOL are in the areas of Energy Savings, System Performance, Connectivity and Serviceability, and Reliability. Energy Savings is accomplished primarily by using technologies such as Dynamic Variable Capacity Cooling, ECO Mode, Adaptive Defrost, Smart Lighting Control and Continuous Learning.
System Performance is enhanced via Precision Temperature Control, Power Conditioning, Rapid Temperature Pull-Down and Variable Speed Compressor and Fan Motor Controls. Connectivity and Serviceability is made possible using On-Board Communications, Local Diagnostics and Alarming and, Remote Diagnostics and Alarming.
Lastly, System and Component Reliability is improved by employing Electronic Protection, Motor Soft-Start, Lubrication Management and, Self-Maintenance technologies.
During 2018, Tecumseh will begin applying various elements of the IntelliCOOL technology platform to its line of commercial refrigeration compressors, condensing units and value-added systems.