YORK® Mission Critical Air Handling Units from Johnson Controls enhance efficiency and reliability in data centers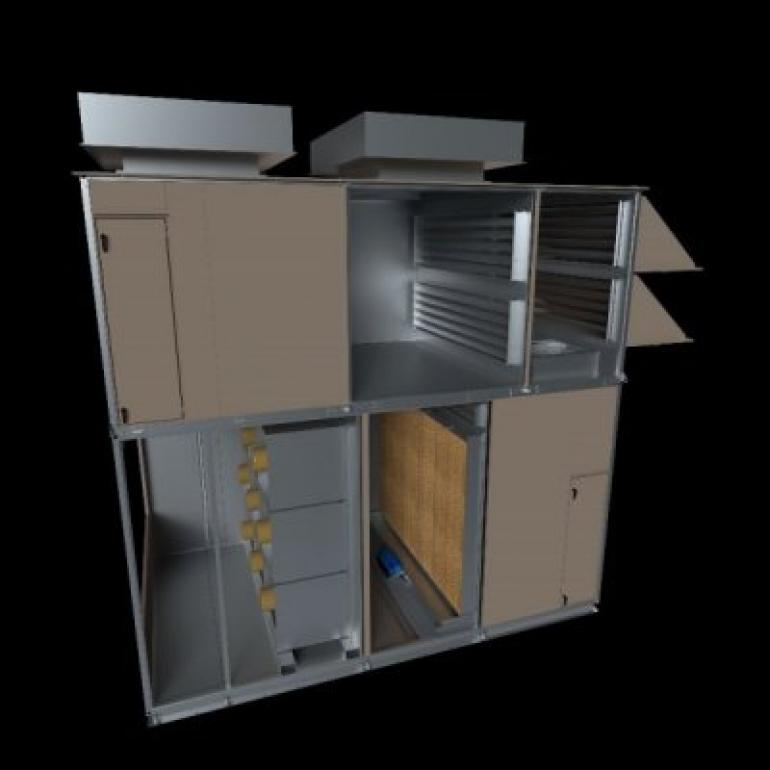 johnsoncontrols.com
Mission Critical Direct Evaporative Cooling units offer higher cooling capacity per unit square foot
MILWAUKEE – The YORK® Mission Critical Direct Evaporative Cooling (DEC) Air Handling Units (AHUs) from Johnson Controls are designed to meet the specific needs for data centers. The units are offered in two sizes (250 kW and 500 kW) and in perimeter and rooftop configurations. The YORK® Mission Critical DEC units yield an ultra-efficient partial-power usage effectiveness (pPUE) of less than 1.1. This is achieved through use of the industry's highest media efficiency, which extends free cooling operation hours.
Unlike most DEC AHUs, YORK® Mission Critical Air Handling Units are designed to meet phased data center expansion strategies. Optional direct expansion (DX) or chilled water cooling (CWC) coils allow for installation in diverse geographic locations while maintaining a low initial investment.
"As cooling related power consumption can be up to 40 percent of a data center's operating expense, we are excited to introduce the YORK® Mission Critical DEC," said Mike Zarrilli, executive director, Global Data Center Lead, Johnson Controls. "The YORK® Mission Critical DEC combines industry leading performance with a compact, low weight design that is backed by a global service network, delivering superior performance and reliability for mission critical facilities."
Other design features include:
Compact footprint that features reduced weight and size
Intelligent factory preconfigured controls – no field programming required
Commissioning via smart device – reducing time to start up
Staged control to optimize water utilization
Front-loading filters for ease of installation and speed of maintenance
N+1 fan redundancy to fulfill mission critical data center demands
Mobile Access Portal (MAP) service tool for configuration and management via Wi-Fi®
Built on tested and proven YORK® air handling product platform
Optional Smart building hub for 24/7 remote connectivity and notification
Join our 45-minute webinar to explore free-cooling technologies which include: Direct Evaporative Cooling, Liquid Cooling and Free-cooling in chillers and air handlers. These are a few of the latest innovations that assist with lowering your total cost of ownership throughout the life cycle of your data center. Register now.
For more information, visit johnsoncontrols.com/datacenters