ClimaCool
About ClimaCool
ClimaCool is a leading manufacturer of semi-custom/configured to customer order, highest quality, commercial HVAC equipment. We have a culture of innovation, passion and teamwork providing ultimate climate solutions for both modular chillers and packaged rooftops. Our exponential growth has and will continue to be fueled by our customer enthusiasm for our company, people and innovative products and solutions. We continuously strive for premium products with leading efficiency, sustainability and lowest total cost of ownership.

ClimaCool operates in a 100,000 square foot manufacturing facility located in Oklahoma City, OK. We have the ability to provide certification and performance testing with our in-house AHRI certified test stand and encourage witness performance testing for our customers.

We pride ourselves on innovative and flexible platform product designs, quality manufacturing and ultimate customer service. We offer a wide variety of product solutions and application expertise to satisfy your specific project requirements.

ClimaCool employees take great pride in our facility and welcome visitors for product presentations, hands-on service training classes and informational plant tours.

Mission

Be the preferred manufacturer of configured cooling, heating and de-humidification solutions offering superior products. Provide energy efficiency and environmental leadership, innovative applied engineering and exemplary service.

Goals

Maintain a sustainable business that exceeds our customer expectations
Superior product designs with competitive pricing
Ultimate quality, built in, from the ground up and striving for perfection
Leading edge manufacturing with a culture of continuous improvement
Safe, clean, positive, and responsive work environment


Certificates ClimaCool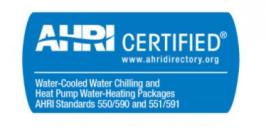 AHRI
Contact ClimaCool
Address
ClimaCool Corp.


15 S. Virginia Avenue
Oklahoma City OK 73106